23 Mar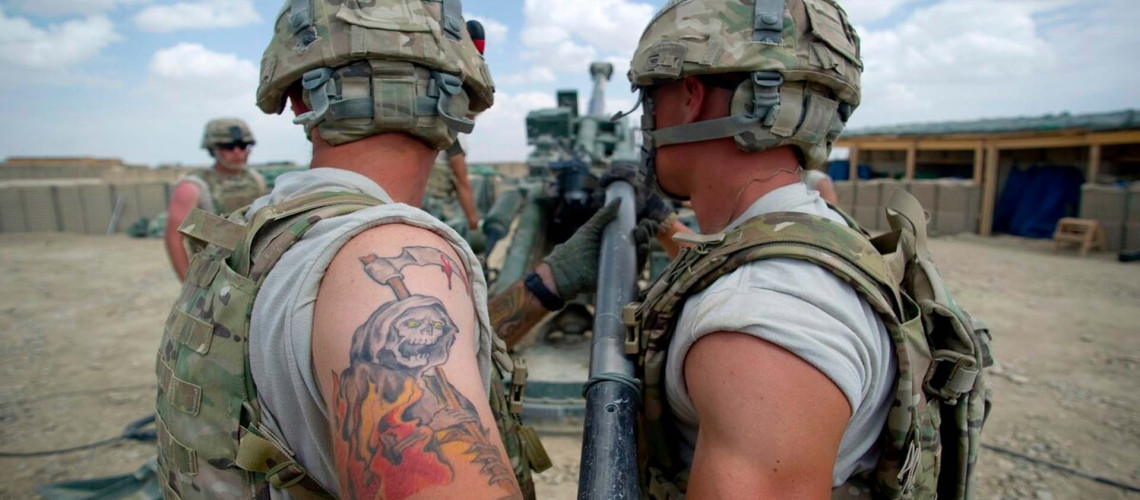 Pentagon wants to develop tattoo that monitors heart rate, body temperature and stimulus responses / Credits: GettyImages
Pentagon scientists want to create a system that can measure soldiers' physiological conditions that is durable and indestructible. Therefore, they intend to develop a tattoo that monitors heart rate, body temperature and responses to stimuli.
The team at Darpa, the US Defense Advanced Research Projects Agency, is developing new biostatistics devices. The idea is to distance yourself from electrodes, gel and needles. For this, there is a search for research companies that develop membranes, which, through sensors, can signal information on the skin – something like temporary tattoos.
Darpa intends to make use of the technology known as Electronic Epidermal Systems (EES). Thus, with durable materials, we try to create something like fibers in the shape of a serpentine, capable of forming a flexible network and that, through molecular forces, can adhere to the skin.
These small arrays will also be able to associate such sensors with a shortwave antenna that, collecting solar or electromagnetic energy, is capable of transmitting information from soldiers to mobile devices.